VIBRAINT RehUp:
Transforming Thoughts Into Motions
To help millions of paralyzed people in regaining motion our team have developed VIBRAINT RehUp –
a breakthrough brain-controlled rehabilitation robot
get paralyzed Annually after spinal cord injury
survivors lose control over their motions
worldwide live immobilized
get paralyzed Annually after spinal cord injury
survivors lose control over their motions
worldwide live immobilized
get paralyzed Annually after spinal cord injury
survivors lose control over their motions
worldwide
live immobilized
Sadly, in large or total paralysis not too much help can be offered by conventional healthcare.
This is where VIBRAINT RehUp comes into play.
Thanks to all these technologies working together, during rehabilitation exercise patients can see and feel how the impaired limb is watering flowers or sawing the wood according to their will. Such a multisensory feedback effectively helps the brain to re-master motor control.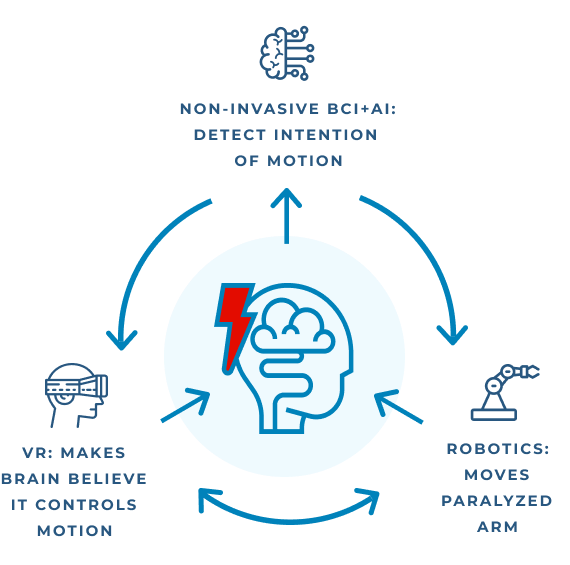 Once a non-invasive brain-computer interface detects the patient's intention of moving the paralyzed arm it makes it real with the help of artificial intelligence (AI) and robotics, while virtual reality (VR) tricks the brain to believe it fully controls this action.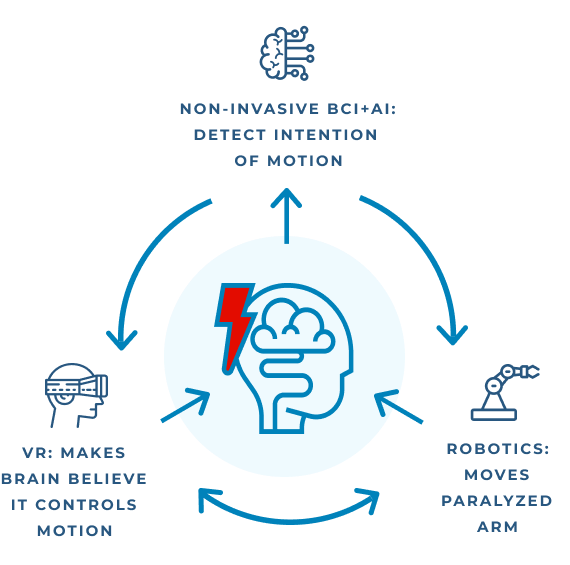 IGOR LAVROV
Clinical Lead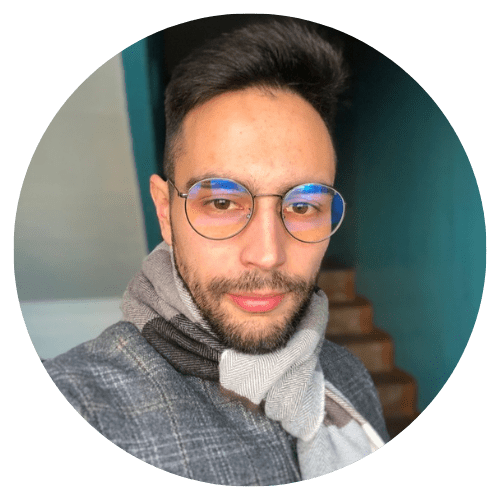 PROF. SEAN DUKELOW
University of Calgary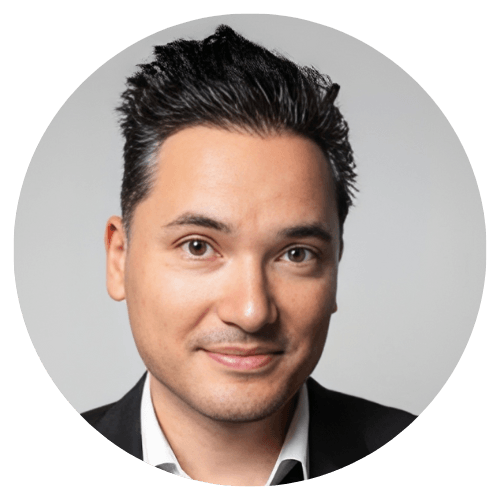 PROF. SURJO R. SOEKADAR
University Medicine - Berlin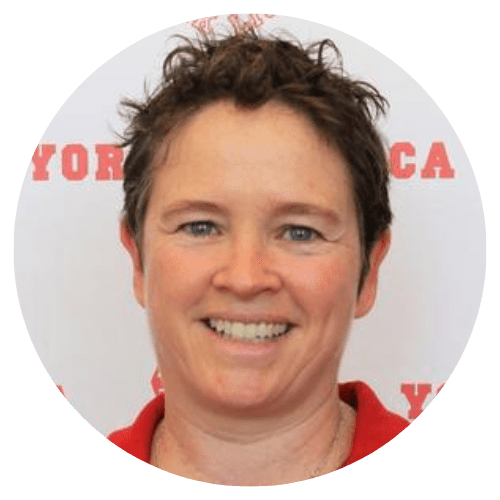 PROF. LAUREN E. SERGIO
York University
ANDRIS LAURIS
University of Toronto
Health Innovation Hub
PROF. MORRIS (MICKEY) MILNER
University of Toronto
Health Innovation Hub
INVESTORS & MANUFACTURERS
If you have no doubts this is the most right thing to invest in technologies helping disabled people live better – we are the most right venture to be considered for your portfolio!
Our management team and Investor Data Room will provide all necessary details in no time – just tell us.
We are always open to new clinical and research partnerships in Canada, US and beyond.
If you are interested in exploring our technology and its new features, or have ideas to discuss please just let us know – we will be back to you in a blink.
Do you or your closest one suffer from motor impairment caused by stroke or spinal cord injury?
Are you interested in participating in our clinical studies organized in North America?
Do not wait – get in touch with us now!